Put me at ease!
Put me at ease, clean, beautifully decorated, everyone I met professional & efficient. Thorough about my health history. If you're afraid of dental work, this is where to go.
The whole group is outstanding!
28 years ago I needed a dentist and looked in the phonebook. Dr. Schell's advertisement was that he was the "gentle" dentist. I know it's kind of a lame way to pick a dentist but my wife and my two children have been going to him all of these years. The whole group is outstanding!
Highly Recommended!
Dr. Schell and his hygienist April are extremely knowledgeable, personable and professional. Dr. Schell's knowledge regarding sleep apnea appliances came highly recommended and his high level of professional confidence was fully warranted.
Exceptional Experience!
Staff took me in early, covid precautions are exceptional, staff and Dr. Schell are very skilled and professional while at the same time being friendly. Dr. Schell takes the time needed to make his patients feel comfortable and he is very gentle!
Best dentist I've ever been too!
I would travel GREAT distances to remain a patient here, I have an entire childhood/young adult life of awful/shady dental work and experiences and went several years with out any of it, Dr. Schell and his team are as good as it gets, he is hands down the most talented dentist!
I always have a great experience!
I always have a great experience at Schell Family Dental Care. My hygienist, Bev, does an awesome job. I feel safe with all the Covid protocols in place too. Dr. Schell does an honest and thorough exam. Hoping to keep my teeth and gums healthy for a long time.
Dr. Yazdani is great!
As always the team at this office is phenomenal. I see their other staff dentist Dr. Yazdani, and he's great. The hygienist's that I have seen are friendly, kind and thorough. I look forward to my cleanings and every time!
Very accommodating!
Very accommodating, and staff are also very friendly. Always a good experience as far as going to the dentist goes!
Great dental practice!
Very efficient practice, with well trained staff. As a new patient who had a broken crown replaced by Dr Yazdani, they made me feel comfortable by explaining the procedure and options. I am very happy to have found a great dental practice.
Highly Recommend!
Excellent pre communication; Safety protocols when arriving; Care and consultation during cleaning; Easy payment and exit. Continue to be pleased with the care I get.  I recommend to anyone.
Gentle and Kind
They were able to get me in for a problem visit within 2 days. Also, Dr. Schell was very communicative, thorough, gentle, and kind during my appointment.
Positive Experience
I have been a patient since 2012 and have had an overwhelmingly positive experience from the moment that I walked into this practice.
Extensive Knowledge
Dr. Schell is a dentist will extensive knowledge of dentistry AND an artist.
Professional and Timely
My favorite dentists of all time. Professional, timely, thoughtful, and great outcomes.
Wonderful!
I have been with Dr. Schell for many, many years. Everyone from the front desk to the hygenists to Dr. Schell himself are wonderful!
Super Nice
I got there and I was helped right away, the staff were all super nice and knowledgeable, they let me know what they were doing when they were doing it, and generally just did a good job.
Welcome to Schell Family Dental Care
Searching for Dental Care in the Upper Valley NH area? Schell Family Dental Care has been a staple of the Lebanon, NH, area for over 25 years. We are a comprehensive family dental practice serving all Upper Valley communities. Our expert team provides access to compassionate care using leading dental technology to help you achieve and maintain your best smile. Our team is filled with dental care and administrative experts that share many years working together. There is a jovial atmosphere among the staff, a lightheartedness that only comes from working with our friends and doing what we love. Consistent, quality care is our main focus.
We strive to put our patients at ease—and it soon becomes clear to even the most apprehensive patients that in this dentist office there is no reason to be nervous. Each patient quickly comes to understand that they are the one in control, that there are going to be no surprises. All treatment options are decided upon by the patient with our help and guidance, in the patient's best interest.
Learn More About Our Services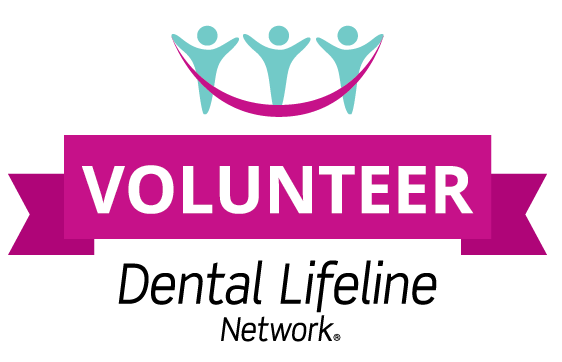 We are so proud to be a part of the wonderful work the Dental Lifeline Network provides to individuals with disabilities or who are elderly or medically fragile through the Donated Dental Services (DDS) program!
Dr. Schell's most recent publication was a chapter in the Elsevier text "Sleep Medicine Clinics" A clinical reference used by physicians for the most up to date information available on a broad variety of subjects. Dr. Schell's chapter titled " Managing Oral Appliance Therapy Side Effects" was largely based on the paper he helped author on the same topic as Co-Chair of the International Panel of Experts Consensus Conference that was held in 2017.

Our office proudly sponsors Listen Community Dinners by purchasing meal ingredients, volunteering to cook the meal & serve our neighbors a hot nutritious dinner.
Our Dental Practice was one of the first  Accredited Dental Sleep Medicine Facility in the Country.

Chosen as a premier provider to represent the city of Lebanon in their online marketing campaign.
  Proud to be a support of the Plainfield fun run trail run

We are proud to be celebrating 25 years serving our communities dental needs!