Supporting the Community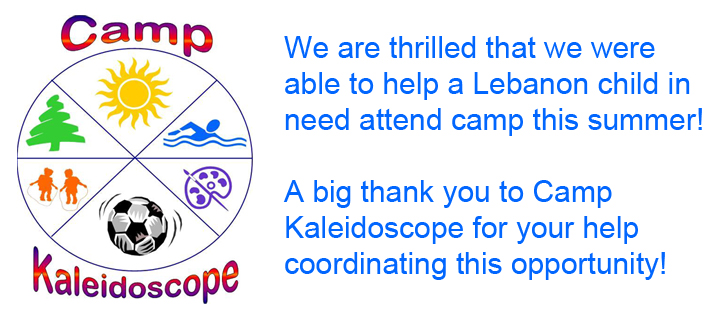 Job Shadow Day 2018
We had a wonderful time working with Careers Clic (Connecting Learning In The Community) for our Job Shadow Day 2018. Careers Clic offers career development opportunities for students in grades k-12 attending school in New Hampshire and Vermont.
We had some wonderful 8th graders who spent the day in our practice and received a first hand experience of what it is like working in a dental office. All of us here at Schellnoble were thrilled to not only be able to provide this opportunity but to see just how much the kids were excited about it!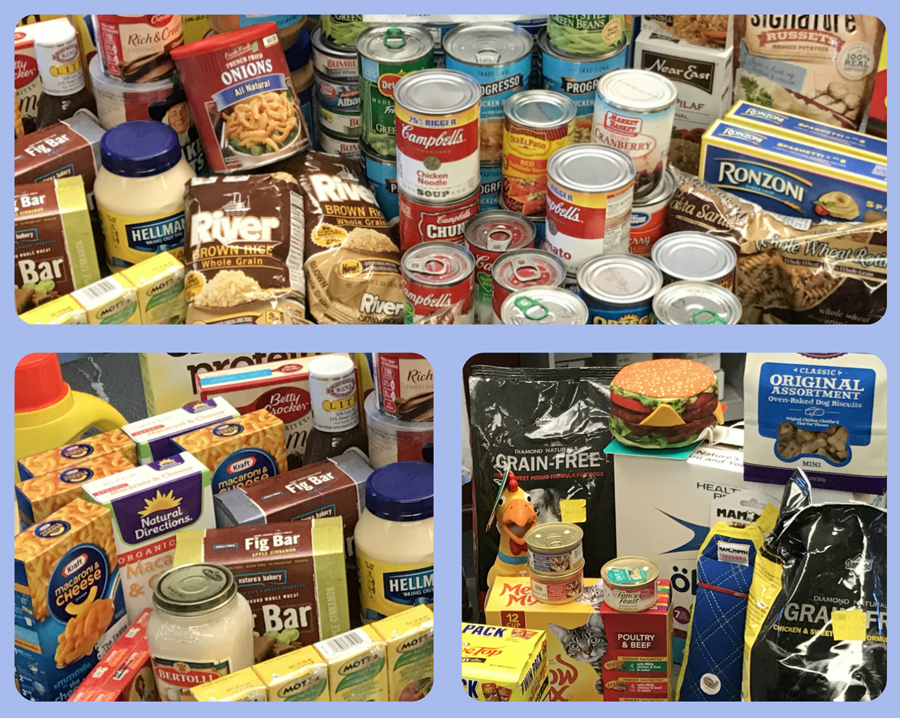 Thank You! The Stock the Shelves Drive was a Huge Success!
We want to thank everyone who donated to these two wonderful organizations. It is through the generosity of our community places like these can continue their work. If you would like to continue your support, below is a list of items they need as well as links to their websites for more information and other ways you can help. Thank you from all of us!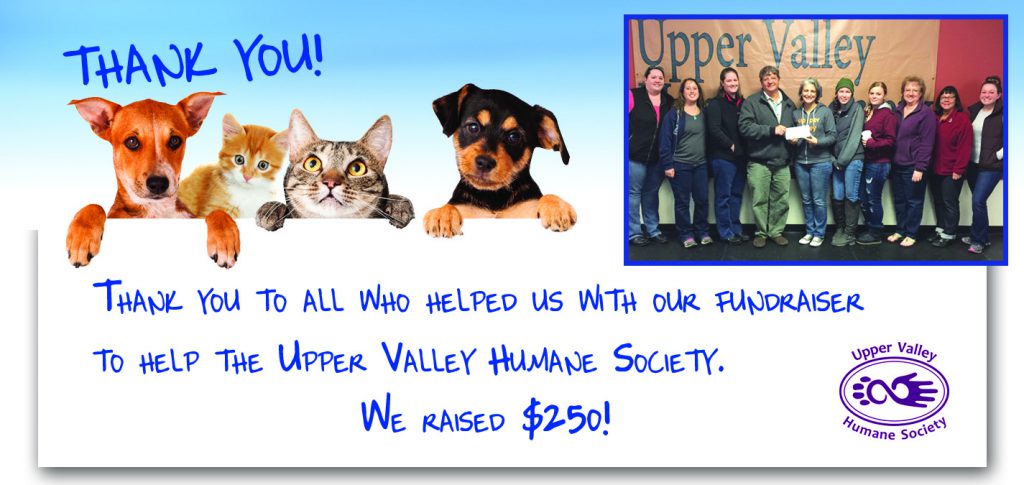 Thank you to the Upper Valley Humane Society for giving us a tour and letting us meet some of the animals! Thank you to everyone who helped us by liking our page! For over 50 years, the Upper Valley Humane Society has been compassionately connecting people and pets. Their progressive approach to humane sheltering, education, community engagement and support services places them at the forefront of a growing movement in animal welfare by serving our communities through care and resources for companion animals and families. Visit www.uvhs.org
Neither rain nor threatening skies could keep 4300 people from all over the United States from coming together to fight cancer in the 35th annual Prouty. More than $3 million has been raised to fund innovative cancer research and crucial patient supportive services at Dartmouth-Hitchcock Norris Cotton Cancer Center. Mark your calendars for next year's Prouty – July 7 and 8, 2017!
Dr. Schell and Dr. Yazdani are grateful to have the opportunity to practice dentistry in the Upper Valley. We believe it is our responsibility to give back to the community and we participate in various programs to provide dentistry to the underserved and to financially support local community service organizations.
Our office participates with NH Healthy Kids which provides dental care to children under the Medicaid program. We believe in giving kids the best possible start toward a lifetime of dental health.
We also volunteer at the Red Logan Dental Clinic in White River Junction. Affiliated with the Good Neighbor Health Clinic their mission is to offer accessible primary medical and dental care to all those in the Upper Valley who are in need but without means to pay.

We participate in the New Hampshire Dental Society's Give Kids a Smile Program offering dental care to qualified kids in February during National Dental Health Month. We also support NH Donated Dental Services providing care to disabled program participants.
A proud member of the staff at DHMC actively participating in their community clinics and in supporting Davids House.  We have also been actively involved the Upper Valley Humane Society and others through the years.
Our office supports the following local organizations and we encourage others to get involved: