Children's Dentist – Child's First Visit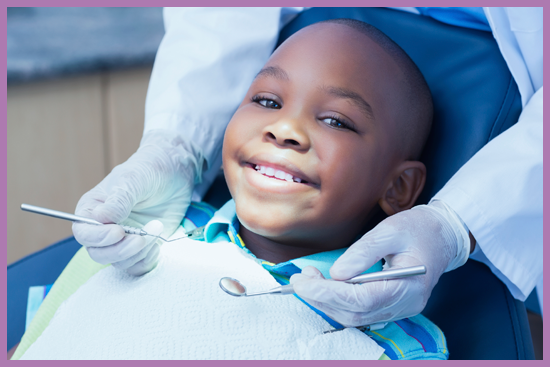 Looking for an experienced children's dentist in Lebanon, NH? Our goal is to provide optimum dental care for your whole family. Dr. Schell enjoys seeing patients of all ages. Early dental visits allow us to get to know our young patients and to introduce them to the dental office in a stress free setting. We begin seeing patients as soon as age 3 for screening exams and parent education visits.
How to Help Prepare Your Child For a Dental Exam
Children naturally want to know what will happen when they arrive at the dentist—particularly on their first visit. Here are a few tips that parents may find helpful when preparing for your appointment.
1. Carefully Time Your Child's Visit
Schedule dental visits for your child at a time of day when he or she is well rested and most likely to be cooperative.
2. Be Positive
Avoid using words such as "pain" or "hurt". Instead, tell your child that the dentist will use special instruments to make sure that their teeth are healthy. Remind your child that you visit the dentist too (but don't talk about any negative dental experience you may have had). It is often reassuring to tell your child that the dentist likes children, tries to give you a bright healthy smile and helps keep you from having any toothaches.
3. Listen to Your Child
Encourage your child to share any fears he or she may have about their dental visit, so you and the dentist can offer reassurance.