Dr. Nicholas Dulock, DMD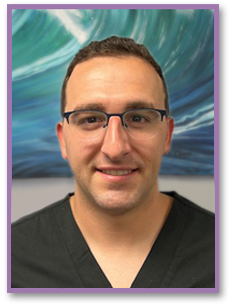 Dr. Dulock was born in Boston, MA and received his Doctorate of Dental Medicine from Boston University's School of Dental Medicine. As an active member of the American Dental Association (ADA), he is constantly attending continuing education courses around New England to better educate himself in the newest and best advancements available. Dr. Dulock is interested in all aspects of dentistry, and has a deep passion for cosmetic and implant dentistry. 
Dr Dulock enjoys working with patients of every age, and is dedicated to giving back to his community. Any time he is with a member of your family, he strives to establish a stress-free and painless environment along with maximizing dental function and esthetics. Dr Dulock believes that every patient's journey to dental health begins with creating a nonjudgmental environment, and he is understanding of patients with extensive dental needs. 
In his free time, Dr. Dulock loves to fish, golf, snowboard, watch his favorite Boston sports teams, and spend time traveling with his family and friends.