Patient Testimonials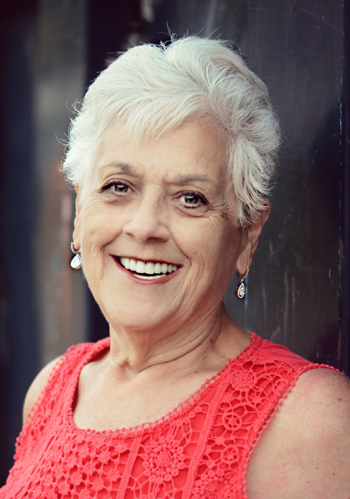 I have been a patient of Dr., Schell's for a number of years and have always been extremely satisfied with my dental experiences. As a result of no dental care when I was a child my teeth were in terrible condition, and were crooked and discolored. When I retired I decided to pursue my dream of straight and white teeth and after 3 years of work I have met that goal. I now love my teeth and smile all the time. Thanks, Dr Schell and staff – you are amazing!
~ Miriam Leach
Just returned to Dr. Noble after years out of the area. He's thorough, professional, friendly. Was helped by Tracy, one of the hygienists, who made a cleaning & scaling procedure virtually painless, educational and fun. Great team.
~ R. Simon
My kids have been going to see Dr. Noble for five years now and I cannot recommend him more highly. He has extracted teeth, evaluated x-rays and educated them in dental hygiene. His dental assistants, Gretchen and Tracy are also fantastic! They are super thorough, compassionate and personable. They also do a great job teaching my boys how to take care of their teeth.
~ Missy E.


My kids love going to the dentist!! Dr. Schell, Dr. Noble and their staff are so much fun. The office atmosphere is so relaxed and beautiful. Everything is clean and topnotch. The staff is courteous and gentle. Dr. Schell makes sure that he takes his time with our children and answers all our questions. He makes great balloon animals and always seems to care how we are feeling. Highly recommend this FAMILY oriented dental practice!
~ Marie S.
I was very apprehensive as the state of my mouth is a "hot mess". Dr.Schell and Stephanie made me feel great and comfortable. I am looking foward to continuing my care with Dr.Schell and I recommend him to everyone.
~ Roni J.
A wonderful experience!
As usual, a great experience from check in to cleaning. Everyone was pleasant, punctual and professional. Makes going to the dentist as pleasant an experience as it can be.
~ Peter B.
Dr. Schell is amazing! First He made room for me to deal with a broken off front tooth- pretty unsightly. He built me a new tooth that will look absolutely fine until I can get a permanent one- He was amazing and skilled. The new temp tooth is better than the one I broke! I appreciate his effort to do this quickly as the broken tooth was awful looking and sharp… Now the new teeth are underway – painless and lovely…
~ Pamela Clarke
I returned to Dr Schell after being out of the area for a couple years. I would highly recommend them to anyone. The staff is great and very personable.
~ Lee Ann Marsh
Professional service! Like the way Dr. Schell and Jennell explained everything that that they were doing. Dr. Schell was very gentle with giving me my injections. I would highly recommend Dr. Schell and Dr Noble to my family and friends!
~ Mary S.


I am not fond of going to the dentist but Dr. Schell and his team make it a much better experience! The hygienists are gentle and the equipment is state of the art. Dr. Schell is very personable and always explains what needs to be done and why.
~ Erin A.
Professional, friendly atmosphere. My appointment was right on time. The doctor and hygienist were thorough and explained issues in layman's terms.
~ Ann B.
I've tried many dentists in the Upper Valley and ended up choosing Schell & Noble. I have been a patient for nearly 10 years. I have always had great success with treatments, options, & scheduling. Tara is my usual hygienist, but I have had appointments with many of the other staff as well over the years. The staff is knowledgeable and communicate well. Even though I'm adult, they let me pull a toy from the kids prizes when I ask 🙂
~ Nik Palmer
Professional & Friendly!
I had a great cleaning today with Dawn. Very thorough and gentle. It amazes me how everyone in the office is so very friendly and welcoming. I always look forward to my dental appointments!
~ Chris S.